The W3 Awards, a leading international awards program honoring creative excellence on the web, has announced the winners of its 11th annual competition and our redesign of Varrstoen.com took home the win in the manufacturing category. Varrstoen.com was amongst 5,000 entries in this year's competition.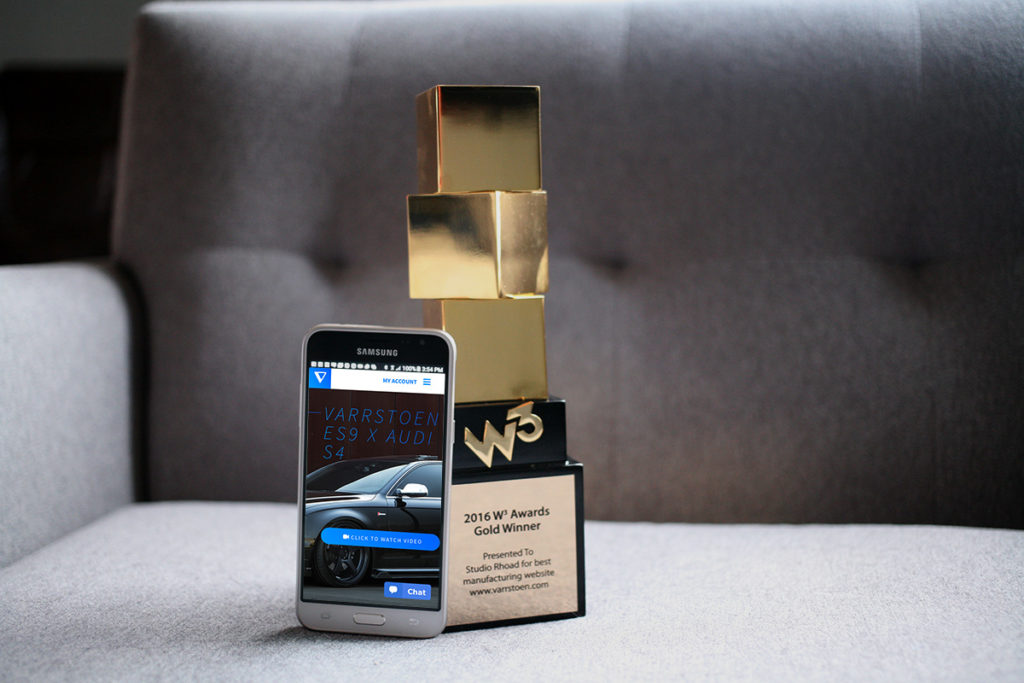 "There are so many great digital experiences out there and winning a W3 Award is one of the ultimate web award achievements" said Chris Rhoad, Founder at Studio Rhoad. "Our agency has been very focused on helping our clients create e-Commerce experiences that delight as well as drive transactions and our work for Varrstoen is a prime example of this. I believe we're establishing ourselves as a leading agency in the digital space as well as the automotive aftermarket."
About Studio Rhoad
Studio Rhoad is a Tennessee-based brand strategy and digital design agency that helps brands deliver better experiences to their consumers. Studio Rhoad has built a solid reputation for using design to connect brands and people through the things they love… products, services, experiences and stories. With a growing client list of world-class brands and as a frequent partner to other high-caliber creative agencies, Studio Rhoad specializes in strategy driven and design-led brand communication and digital innovation.
About W3 Awards
The W³ Awards honors creative excellence on the web, and recognizes the people behind award winning sites, marketing programs, social content, mobile site/apps and online video. In honoring the best of the Web, the W³ Awards is the first major web competition to be accessible to the biggest agencies, the smallest firms, and everyone in between. Small firms are as likely to win as Fortune 500 companies and international agencies.